COVID-19 Update:
TRAINING RESUMES - Maintaining precautionary measures
While we support the effort to re-open the economy, the COVID-19 pandemic is not over. We will continue to be vigilant with our precautionary measures.

In gearing up for re-entry to classroom and outdoor training, we are taking a slow and measured approach while following all provincial guidelines to create a safe environment for our clients and team.

Moving forward we will be:

Reducing class sizes to maintain physical distancing protocols
Asking students to arrive no sooner than 15 minutes before the start of class.
Conducting routine health screening prior to course start
Providing access to hand hygiene and personal protective equipment
Following strict protocols on frequent cleaning and disinfection
Adhering to guided equipment training without direct contact with other participants / instructor
Anyone who is feeling unwell, has travelled out of the country in the last 14 days, or has been in contact with anyone with COVID-19 is asked to stay home. We will assist you with re-scheduling your course. The health and safety of our students and instructors remains our top priority as we ensure our same level of customer service is delivered.
We are now taking course registrations on a first-come first served basis. Our flexibility with the dates and will allow the transfer of course credits in the event training operations are suspended once again. Avoid the rush and book your dates now:
Schedule and Registration
Unable to join us?
Training agencies are aware that your company protocols may currently prohibit participation in a classroom-based training course. Ongoing COVID-19 precautionary measures will have an impact on those requiring to maintain their certifications. If you have an expired or expiring training certification, the following agencies are extending the grace period to recertify: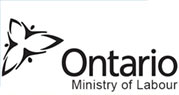 The Ministry of Labour has implemented an extension to the validity period of Working at Heights certifications to permit more time to complete REFRESHER training:

The extension will apply to workers who successfully completed their working-at-heights training between February 28 and August 31, 2017. The validity period, normally three years, would have ended this year. It will now end in 2021.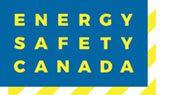 Energy Safety Canada has added to the list of certificate extensions and is granting extensions for the following courses we deliver:
H2S Alive
OSSA Fall Protection
For these courses, any Certificate of Completion previously issued by Energy Safety Canada or the Oil Sands Safety Association (OSSA), that has an expiry date between January 1, 2020 and September 1, 2020 will be deemed by Energy Safety Canada to have not expired and will remain valid up to and including September 1, 2020.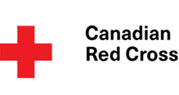 The Red Cross has worked with workplace health and safety regulators to offer support to those who have certifications that will expire in the coming months.

All Red Cross first aid certifications (which would have expired March through June 30, 2020) will be considered valid 90-days beyond their expiry date. These certifications will also be accepted for those taking recertification courses when in-person training resumes.
We're in this together. We've got your back
We will continue to closely monitor the COVID-19 situation in Ontario and beyond and will continue following recommendations from Ontario's Chief Medical Officer of Health and guidance from the Government of Canada. We will keep you informed of any changes.

We appreciate your cooperation during this time. Our collective efforts will help to protect the health and safety of the communities in which we live and work.
Published: March 27, 2020
Last Modified: May 25, 2020